I love the work and teachings of Bob Proctor, they have really helped me understand why I am where I am and how by setting a goal or goals) I can truly begin to change my life. 
The concept of paradigms blew me away, a real 'aha' moment (yes, my brain does work like that!). I think his teachings totally resonate with the spirit of the Four Percent Challenge and complement the Earl Nightingale 'Strangest Secret' audio. 
So I thought I would share one of my favourite videos by Bob…this really motivates me; some great words of wisdom about goals!
In fact – I'm now so sold on the idea of goal setting that I now have a 'goal card' (more than one actually 😉 )
I even took a picture of it!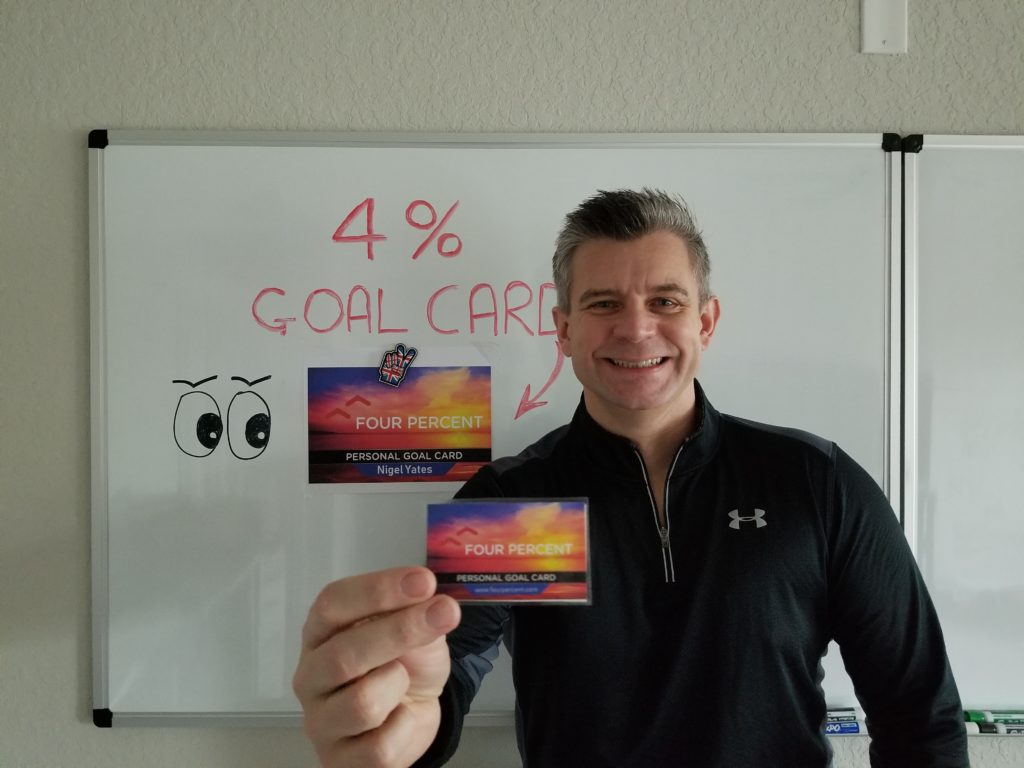 This is also at the heart of my entrepreneurial journey – well, how can you take action to reach your destination if you have no clue about what or where that destination is?
Setting goals is a fundamental 'success ingredient' and if you know your goal you know where you are going…
There are three great soundbites in Bob's video which I love:
'The cave we fear to enter holds the treasure that we seek'.
'Freedom is not free'.
'You gotta have guts'.
I hope you enjoy this motivational and inspirational message…